contact info
TELEPHONE:
0207 249 2044
FASCIMILE:
0207 249 1224
EMERGENCY HOTLINES
07960 816 477 or 07932 737 198
OPENING HOURS
MONDAY - FRIDAY 9:30am - 6:00pm
welcome to MartynsRose Solicitors
MartynsRose Solicitors is a law firm offering specialist legal services whilst applying our expertise and knowledge of the law to obtain success for our clients.
With decades of legal experience in various fields of law, our lawyers understand and appreciate the complexities of the law and the English legal system and work towards simplifying the law in order to enable our esteemed clients succeed in their legal matters.
We achieve best results through the combination of our high standard of work, our practical experience and specialist knowledge.
At MartynsRose, we offer a friendly, reliable and professional service which is tailored to meeting the needs of our individual, corporate and business clients.
Our niche areas of work encompass several legal facets consisting of the most basic to the most complex legal matters.
main practice areas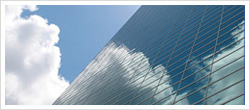 Locations
EAST LONDON BRANCH


456 Kingsland Road, London E8 4AE

TEL:

+44 (0)207 249 2044

FAX:

+44 (0) 207 249 1224