Wills & Probate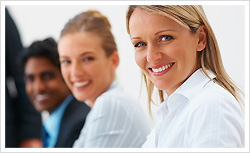 Our team of Wills & Probate Solicitors have experience dealing with all issues relating to Wills and Probate matters. We can help you protect your interests and Estate by  giving you the peace of mind you deserve knowing that your Estate is being taken care of when you pass away.
There are matters to be dealt with when there is no Will or a valid Will. Our Wills & Probate Solicitors can help you with all aspects of making a Will and help you with Estate Administration matters where there is no valid Will.
These are a few things to remember if there is no valid Will:
It does not mean that a surviving spouse will  necessarily inherit everything left behind by her husband
It is correct to say that an unmarried partner has no automatic entitlement
The family home could be sold
Children may not be catered for and they could then be unintentionally disinherited
We offer  flexible pricing and fixed fees for writing a Will.
Probate & Will Administration
We handle all aspects of Probate and Will administration in a professional, costs effective, sensitive and  purposeful manner.
We can tailor your needs so that our work is limited to obtaining the Grant of Representation (Probate or Letters of Administration), providing you with advice on an ad hoc as and when required basis, including the possibility to vary a person's Will up to two years after their date of death.
We can also render advice if you wish to contest a Will or to dispute Probate.