Debt Recovery & Insolvency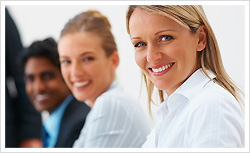 Our debt recovery process entails the delivery of a fast and efficient service.
We chase the recovery of a debt by exploring the pre litigation process with the debtor in order to effect a financial arrangement with the debtor to settle the debt. If these fails due to the debtor being uncooperative, we resume litigation robustly in order to safeguard our client's position and to recover the debt through the courts which results in enforcement of a court judgment.
Are you owed money? Call us on 0207 249 2044 to see what legal help we can provide to you today.
Insolvency
If you are a creditor, a company director, or an individual with bankruptcy issues or a dispute we can provide you with expert advice and assistance.
We advise and represent businesses and individuals in all aspects relating to insolvency law and represent our clients at hearings of applications before Insolvency Registrars and District Judges in the High Court and in the County Courts.
We render advice, assistance and advocacy in the following areas:
Statutory Demands
Applications to Set Aside Statutory Demands and resulting appeals
Individual Voluntary Arrangements (IVA)
Bankruptcy Proceedings/hearings
Bankruptcy Appeals, Annulments and Reviews
Liaising with Trustees In bankruptcy and their solicitors
Applications for Possession and Sale
Transfer at an Undervalue & Claims where Preference is alleged
Post Bankruptcy Claims & Applications