Civil Litigation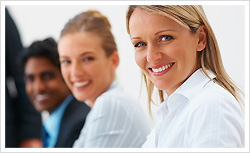 We have won our fair share of litigation cases as a result of our expertise and mastery of the rules in this area and our ability to proceed tactfully during litigation proceedings.
From handling proceedings in the County Courts to the Court of Appeal we spot cases with merit and pursue these cases to completion in a purposeful and challenging manner. Whether it be a breach of contract claim, a claim where negligence is alleged or cases where a commercial dispute is at the core, we are able to handle these with purpose and rigour.
We are also pro - active in trying to resolve disputes via the route of Alternative Dispute Resolution (ADR). Settling litigation on a commercial drop hands basis is vital in bringing cases to conclusion and in saving costs for the parties. Our lawyers have experience in handling disputes between individuals and commercial litigation.
Call us on 020 7 249 2044, we may be able to handle your litigation matter on a no win no fee basis.