Employment Law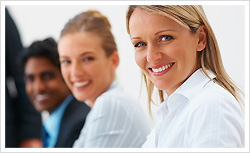 Our legal team consists of lawyers and case workers who possess many years of experience of dealing with the following types of claims:
unfair and wrongful dismissal
redundancy
discrimination
health and safety at work
whistle blowing
We also advice on compromise/settlement agreements where the employer pays our fees in most cases when advising our employee client.
Our team have effected settlement during employment proceedings between employer and employee in cases of high value and for professional clients who have financial career jobs in the heart of the city of London. We also advice employers and employees in other careers and fields such as in the retail, medical and educational sectors, such as store assistants, workers in the transport industry, teachers and medical professionals, and employers in these fields, to name a few.
We have successfully prepared and conducted employment proceedings in the Employment Tribunal from the taking of initial instructions from our client, advocating at interim hearings and at trial.
We are able where appropriate, to pursue an employment matter on a no win no fee basis.