Immigration & Public Law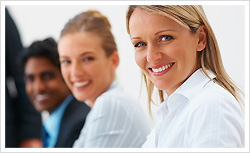 We are a success driven and proven immigration law practice.
Our lawyers have successfully fought removal directions and on a number of occasions due to the force of written representations made on behalf of our clients, enabled the immigration authorities to physically disembark clients from the aeroplane on outbound flights to destination countries.
These clients have gone on to continue their private and family lives in the UK and contributing positively to their communities.
Our breath and experience in the preparation of immigration applications and our successful advocacy at the Immigration Tribunals have enabled our clients to enjoy the freedoms that a valid status in the UK gives to them.
Our immigration portfolio of cases and experience consists of every type of immigration law scenario available, such as:
entry clearance for students, visitors and family members
applications for extension of leave to remain in the UK
settlement (Indefinite Leave To Remain [ILR]) applications
marriage applications
work/business applications – including  those for investors, entrepreneurs/graduate entrepreneurs
Human Rights applications
EEA and Swiss National applications
in country and overseas appeals
advice to employers in the UK on employing holders of  visas
Nationality /Naturalisation applications
detention centre work
detention centre bail applications